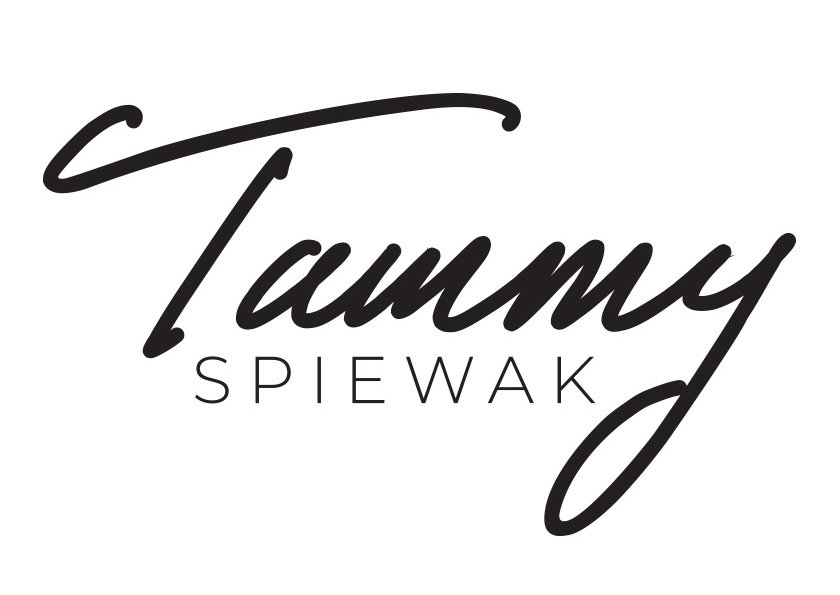 Located in Westfield, NY, Tammy Spiewak is a life and business coach who helps women who feel overwhelmed and uninspired learn how to put themselves first so they can live their lives with passion and purpose.
Tammy came to D2 Creative Studio needing to create a cohesive brand that spoke to her values, style, and aesthetic vision for her coaching business. She had a very quickly put together, simple website but no logo. She wanted to showcase her offerings as well as clearly define who she was a person.
We started with the logo, so we could clearly define the style she was looking for. Since her business is so personalized and unique to one-on-one and group coaching, the idea of using her signature seemed to fit perfectly.  We played around with various ways of using the signature and finally decided on mix of handwriting and a font that worked well together.
When building the website, we wanted to have a light and airy feel, carrying over the handwriting and personal feel of the logo. We created custom illustrations to use throughout the site to help bring the information together. She had a lot of information and groups, so in order to break that up we decided to use testimonials throughout to add more white space.
Full websites are available at tammyspiewak.com.
From the client:
"It was such a pleasure working with Jen of D2 Creative Studio on both my branding and my website. She is an amazing designer and a fantastic communicator. Our project together was done in a professional and timely manner and was implemented seamlessly. I have recommended her services to colleagues who have been equally pleased with her work. Thanks Jen!"
– Tammy Spiewak