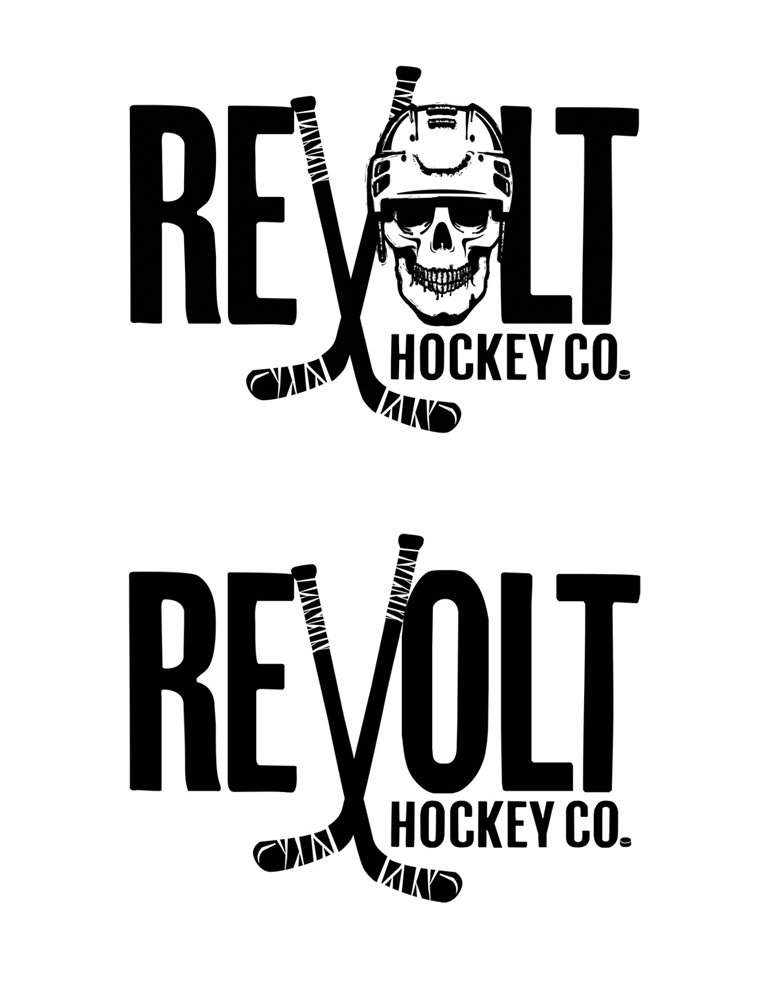 Located in Las Vegas, NV, Revolt Hockey Company came to me originally just needing branding. They were opening a hockey store in Las Vegas and needed a logo that could speak to the fun, adventuresome customers that hockey stores have.
They sent along images and styles that they liked, and I played around with ideas. I was in luck that both of my boys play hockey, so I know the culture and the game.
I loved the idea of the skull in a helmet and wanted to use vintage type sticks. In order to have them work together, I made them more of a grungy texture to make them fit together. They loved the logo and also wanted one without the skull as well for different merchandise.
After loving the logos I created, they decided they wanted us to build their website for them. Since it was a new business, that had no online presence. They wanted to match the style from the logo and create a clean, modern looking website that would showcase the in-store products as well as sell a few items.
Their colors are red, black and gray so I used some amazing old black and white vintage hockey photos as well as some images of their own kids playing hockey. It is a very simple site with not too much copy but it definitely has a unique feel to it unlike other hockey stores.
Full websites are available at revolthockeycompany.com.